September 25 through November 17, 2023 Registration Deadline September 24 st
Course Description
This 8-week course prepares you for the CompTIA Network+ certification exam. Gaining this certification shows that you have the specific skills that network professionals need in today's networking environments.
This credential proves you are able to support networks on any platform and have the specific, hands-on skills and precise knowledge needed in today's networking environments.
Project-based learning: Exams, labs, and capstone project
Live lecture: Tuesday, Wednesday and Thursdays 3-4 PM EST
Office hours: Mondays and Friday 3-4 PM EST
Certification exam fee included.
Webinars Links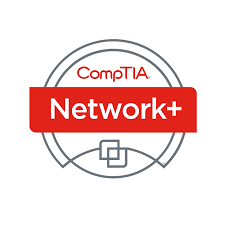 Learning Objectives
CompTIA Network+ validates the technical skills needed to securely establish, maintain and troubleshoot the essential networks that businesses rely on. CompTIA Network+ focuses on foundational networking tools and technologies used to create secure networks and guarantee the availability of critical business information. Students will receive hands-on experience through online labs, activities, assessments, projects, and challenging scenario-based exercises that reinforce curriculum topics.
Materials Provided
All materials are included within the course.
Measure of Performance
Upon completion you will be readyto sit for the CompTIA Network+ exam and show you:
Implement enterprise-level wired and wireless network solutions
Identify and troubleshoot network performance issues
Harden networks against threats to mitigate security vulnerabilities
Course Requirements
Have earned the CompTIA A+ Certification
At least 9 to 12 months of networking experience