Course Description
This program provides students the basic competencies involved in project management and oversight including areas such as effective time management, managing multiple projects simultaneously, scope and estimation of project undertaking and preparing a project plan alongside project risk and cost analysis. The program includes training and exam preparation for students to become a Certified Associate in Project Management (CAPM®) as designated by the Project Management Institute. The CAPM® is a valuable entry-level certification for project practitioners designed for those with little or no project experience. The CAPM® credential demonstrates an understanding of the fundamental knowledge, terminology and processes of effective project management.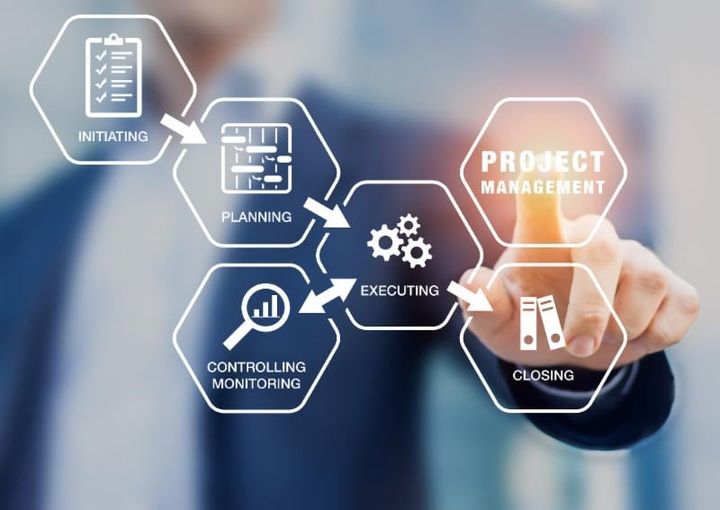 Learning Objectives
After completing this program, learners will be able to:
Recognize how enterprise environmental factors and organizational process assets
Explain the five stages of a project life cycle and illustrate how these stages can overlap in time
Demonstrate how to create a project management plan with subsidiary plans for each of the knowledge areas and explain how progressive elaboration and integrated change management can keep these documents effective and relevant
Explain the overlapping nature of project activities and practice Project Integration Management to coordinate the various project management processes
Illustrate how a project's various baselines (including scope, cost, schedule, quality, risk, procurement, and others) are determined, planned for, and managed
Recognize how to effectively manage human resources and communicate with all stakeholders
Explain the key methods used to estimate project schedule and cost at the beginning of a project and to forecast cost and schedule variances at any time during the project
Identify key project stakeholders and continuously engage them in appropriate project activities
Describe how the project management knowledge contained in the PMBOK® Guide can be used in practice
Use Microsoft Office®
Materials Provided
Fee includes textbook, practice tests, and all course materials.
Measure of Performance
After completing this program, learners will have the opportunity to take the leading national/industry-recognized certification exam(s) essential to entry-level employment in this fast-growing field.
Course Requirements
Learners who complete this program are eligible to participate in an optional volunteer externship opportunity with a local company/agency/organization whose work aligns with this area of study in order to gain valuable hands-on experience. As learners progress through their eLearning program, an Externship Coordinator will reach out to coordinate placement.
Additional Funding Options
This course is also available with funding from the WIOA grant or WRG grant
Project Management Specialist for CAPM -WIOA/WRG Approved Course