September 25 through November 17, 2023 Registration Deadline September 18th
Course Description
This 8-week course covers Salesforce organization setup, user management, security and access, standard and custom objects, Sales Cloud, Service Cloud, activity and event management, data management, analytics, reports and dashboards, workflow and process automation, desktop and mobile administration, and AppExchange.
Webinar Link
Brochure Link
Ball State Salesforce Brochure
Project-based learning: Exams, labs, and capstone project
Live lecture: Tuesday, Wednesday and Thursdays 5-6 PM EST
Office hours: Mondays and Friday 5-6 PM EST
Certification exam fee included.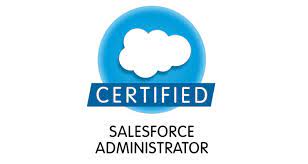 Learning Objectives
This course prepares you for the Salesforce Administrator Certification exam. Students learn about the foundation of Salesforce and the key features and functionality of the platform through a guided, instructor-led approach.
Materials Provided
All materials are included within the course.
Measure of Performance
Upon completion you will be ready to pass the Salesforce Administrator Certification exam knowing these features in Salesforce.com:
Activity management and collaboration
Data management
Analytics, reports, and dashboards
Workflow/Process automation
Desktop and mobile administration
AppExchange
Validation rules
Data loader
Course Requirements
There are no prerequisites for this course or the Saleforce Administrator exam
Knowledge of data modeling and relational database concepts, such as table, columns/fields, records, and relationships, is highly recommended.
Basic understandiing of IP addresses and networking concepts, information security principles, and business administration is advised.