July 24 through Septembr 15, 2023
Course Description
Using Pega's App, Dev, and Admin Studios, you will perform advanced application development tasks from the perspective of a technically proficient and experienced Senior System Architect, gaining hands-on experience along the way. This project- based learning takes place within your own personal Pega instance. Each module covers a variety of topics ranging from application versioning, advanced ruleset resolution techniques to highly technical concepts such as performance analysis and debugging and migrating an application to a new environment for deployment.
Brochure Link
Project-based learning: Exams, labs, and capstone project
Live lecture: Tuesday, Wednesday and Thursdays 4-5 PM EST
Office hours: Mondays and Friday 4-5 PM EST
Certification exam fee included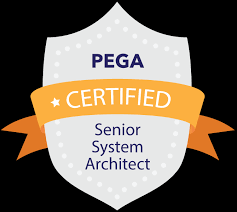 Learning Objectives
Upon completion you will be ready to sit for Pega Certified Senior System Architect exam and shows:
Ability to use Pega to design and build for reusability across multiple lines of business
Knowledge of requirements of customers and businesses
Ability to designs documents and create architectural approaches
Provide technical strategy for software development within Pega
Materials Provided
All materials are included within the course.
Measure of Performance
After completion of this program, students are expected to take and pass the national certification exam through the issuing authority for recognized certification in their field.
Course Requirements
Possess the Pega Systems Architect Certification
Have an intermediate knowledge of the Pega platform
A strong technical mind-set with problem solving and trouble-shooting skills